Commune Primat is a small district of Saint-Denis, in Reunion Island. Here, even in 1970's, a shantytown stretched on a strip of savannah stuck between a river bed and a ravine. At the end of this dry strip rose the fumaroles of an open-air dump where garbage piled up from the largest town in the French overseas departments. Hemmed in on one side by the ocean, on the other by a four lane road, Primat is today a town that is cut off from the world. 1,700 people live in buildings and semi-detached houses built over the course of RHI's operations – for Resorption of Unsanitary Homes. The landfill has disappeared, replaced by typical urban outskirts infrastructures : football stadium, shopping center, car parks, cemetery and funeral center widening the gap of emptiness around the small concrete village, which has become an island in the island.
At the end of 2015, a study published in a local daily newspaper indicated Commune Primat as the poorest district of Reunion, knowing that this French department is already abnormal on the social plan, where one in two lives below the poverty line. This did not please inhabitants, who are proud of their neighborhood, and are often nostalgic about the time before the rehabilitation. Between them, they call themselves the Primatorians, and enjoy the false airs of Roman aristocracy in the fancy title. Urban rumor has long lent them the reputation of being the best brawlers of the island. This hot neighborhood image is, for some, at the origin of the name under which many know the place: « Commune Do Fé » (The city of fire).
Commune Primat est un petit quartier de Saint-Denis de La Réunion. Ici, jusque dans les années 70, un bidonville s'étendait sur une bande de savane coincée entre un lit de rivière et une ravine. Au bout de cette langue sèche s'élevaient les fumeroles d'une décharge à ciel ouvert où s'amoncelaient les ordures de la plus grande ville des DOM-TOM. Fermée d'un côté par l'océan, de l'autre par une quatre voies, Primat est aujourd'hui une cité un peu coupée du monde. 1 700 personnes vivent dans les immeubles HLM et les maisons mitoyennes bâties au fil des opérations de RHI – pour Résorption de l'Habitat Insalubre. La décharge a disparu, remplacée par les infrastructures typiques des périphéries urbaines : stade de foot, centre commercial, parkings, cimetière et centre funéraire qui creusent un périmètre vide autour du petit village de béton, devenu une île dans l'île.
Fin 2015, une étude publiée dans un quotidien local désignait Commune Primat comme le quartier le plus pauvre de La Réunion, département français déjà hors-norme sur le plan social, où une personne sur deux vit sous le seuil de pauvreté. Ça n'a pas plu aux habitants, qui sont fiers de leur quartier, et souvent nostalgiques du « Primat d'avant » la réhabilitation. Entre eux, ils s'appellent les Primatoriens, et savourent les faux airs d'aristocratie romaine qui ronflent dans le titre. La rumeur urbaine leur a longtemps prêté la réputation d'être les plus bagarreurs de l'île. Cette image de quartier chaud est, pour certains, à l'origine du nom sous lequel beaucoup connaissent l'endroit : Commune Do Fé (Commune De Feu). Pages suivantes : Jonas, qui vit là depuis 1953 ; Lady Françoise qui garde de tendres souvenirs de son « Primat Lontan » où sa famille jouissait d'un prestige enviable ; et Thérèse, qui a toujours vécu là, bien avant que les militaires ne construisent les premières baraques.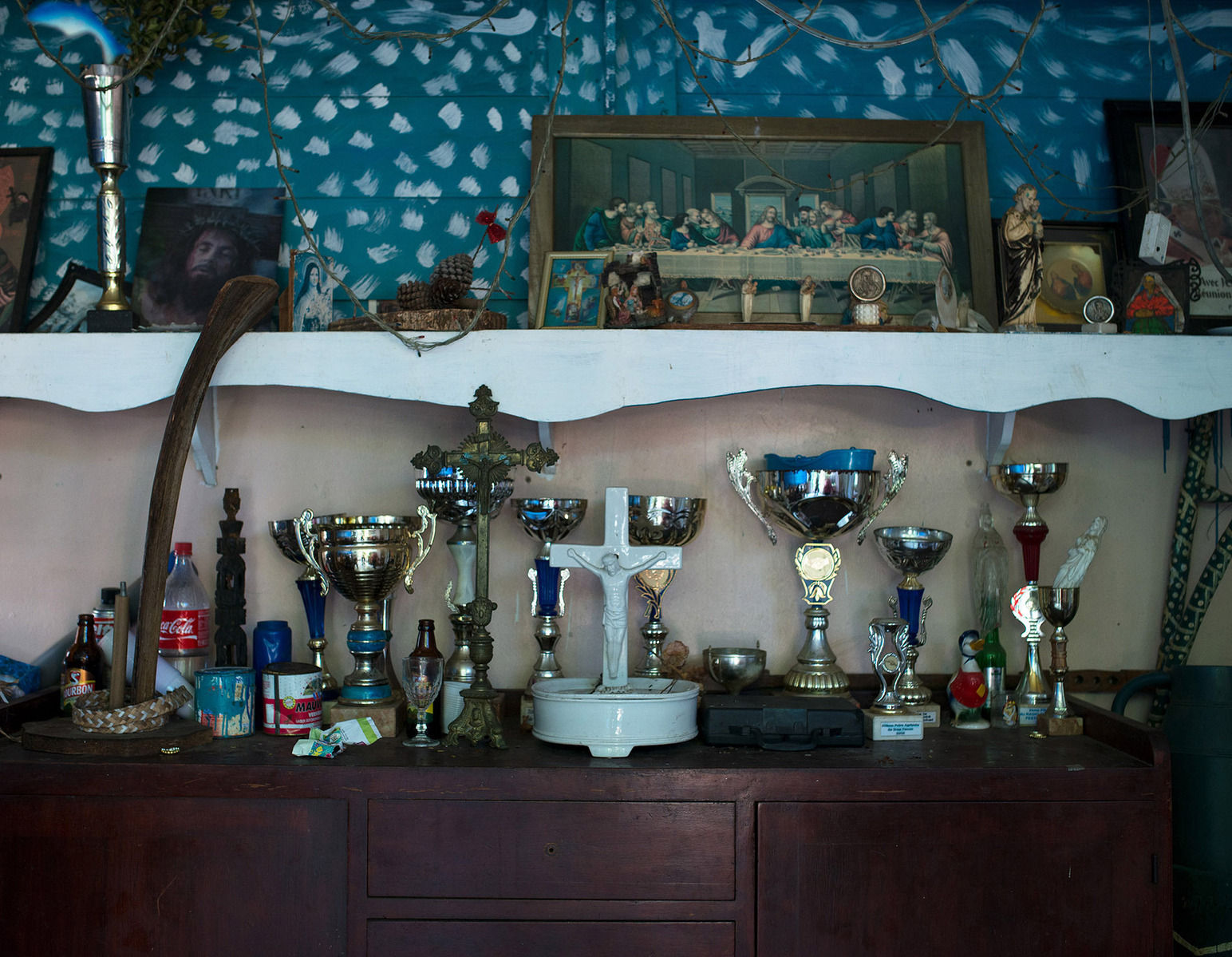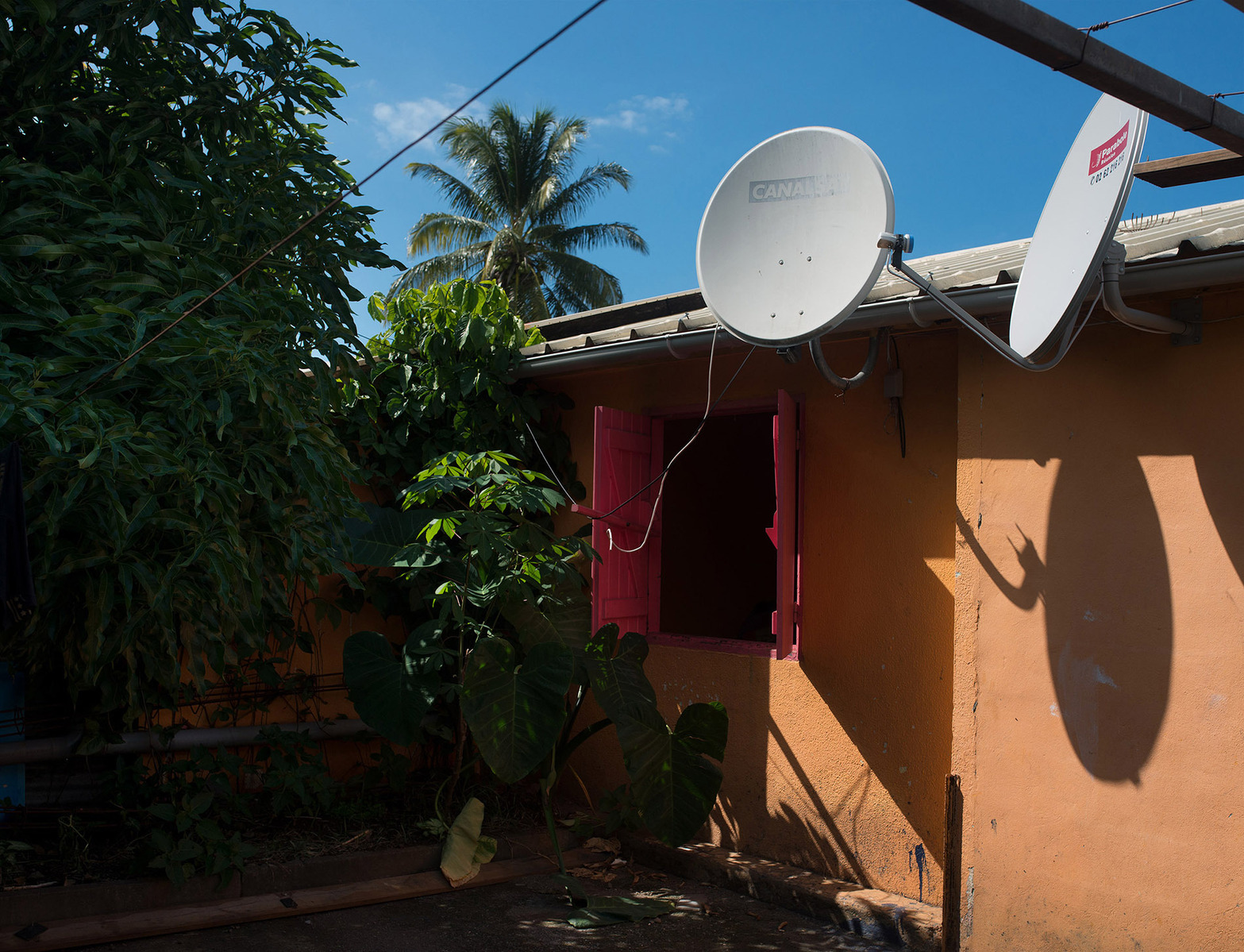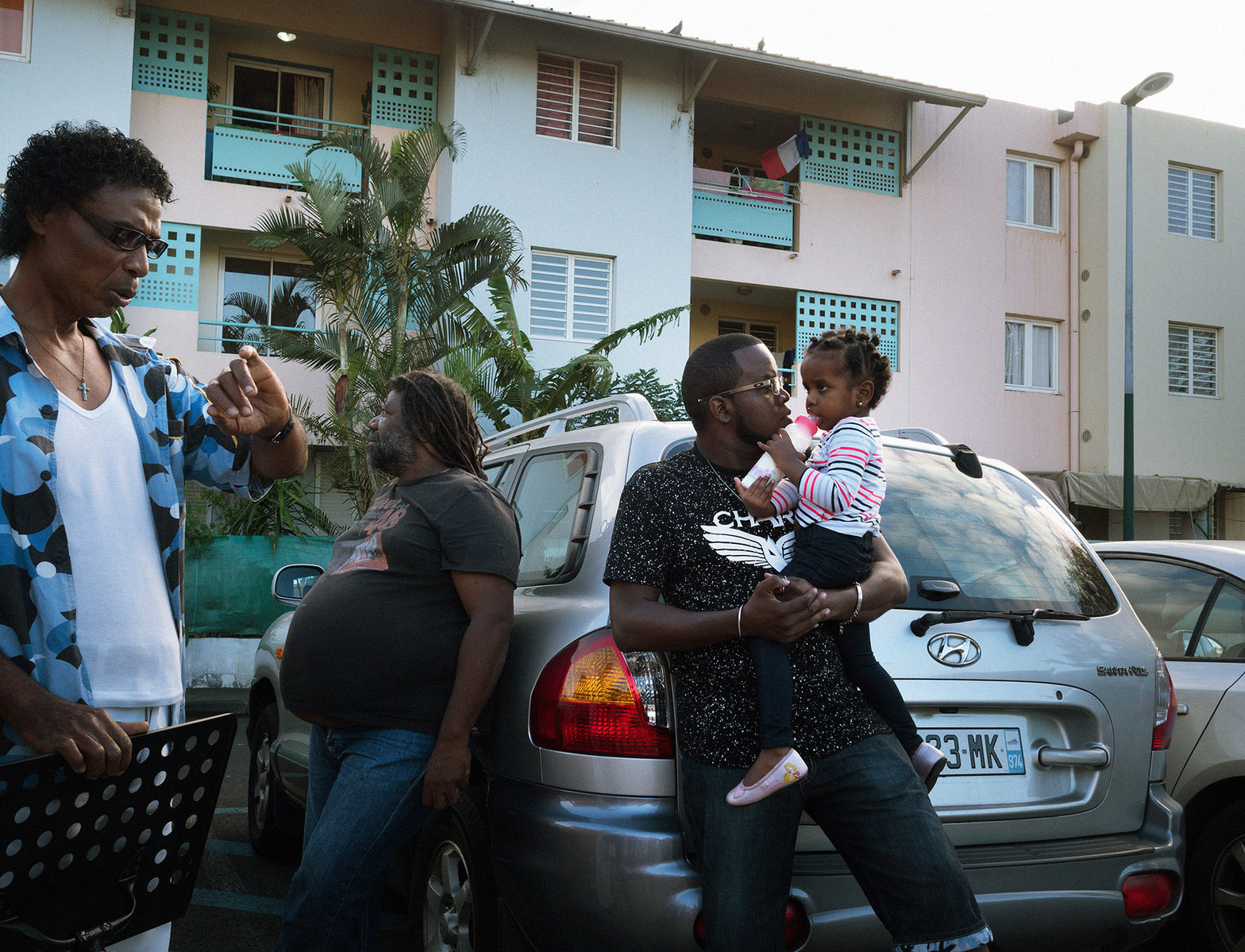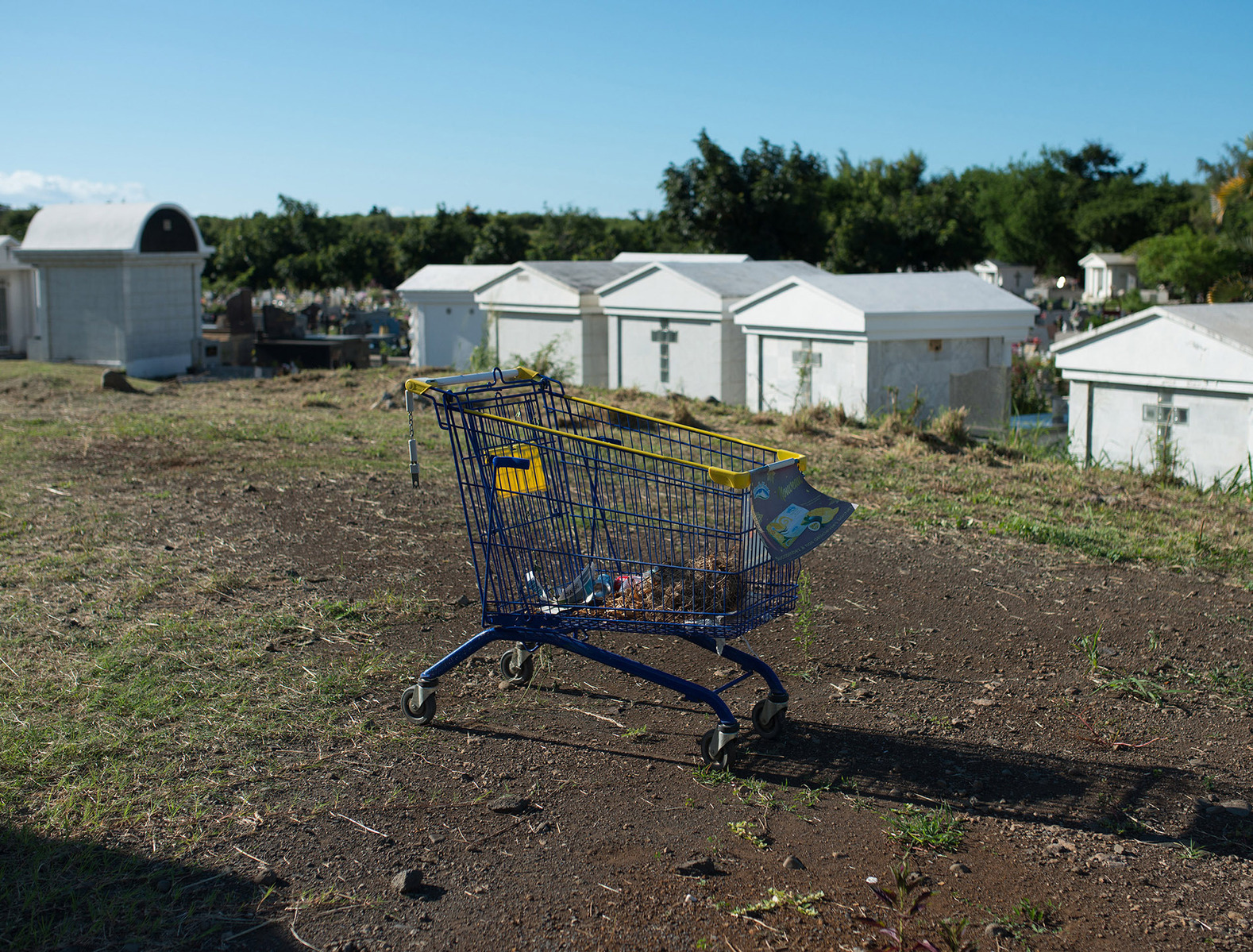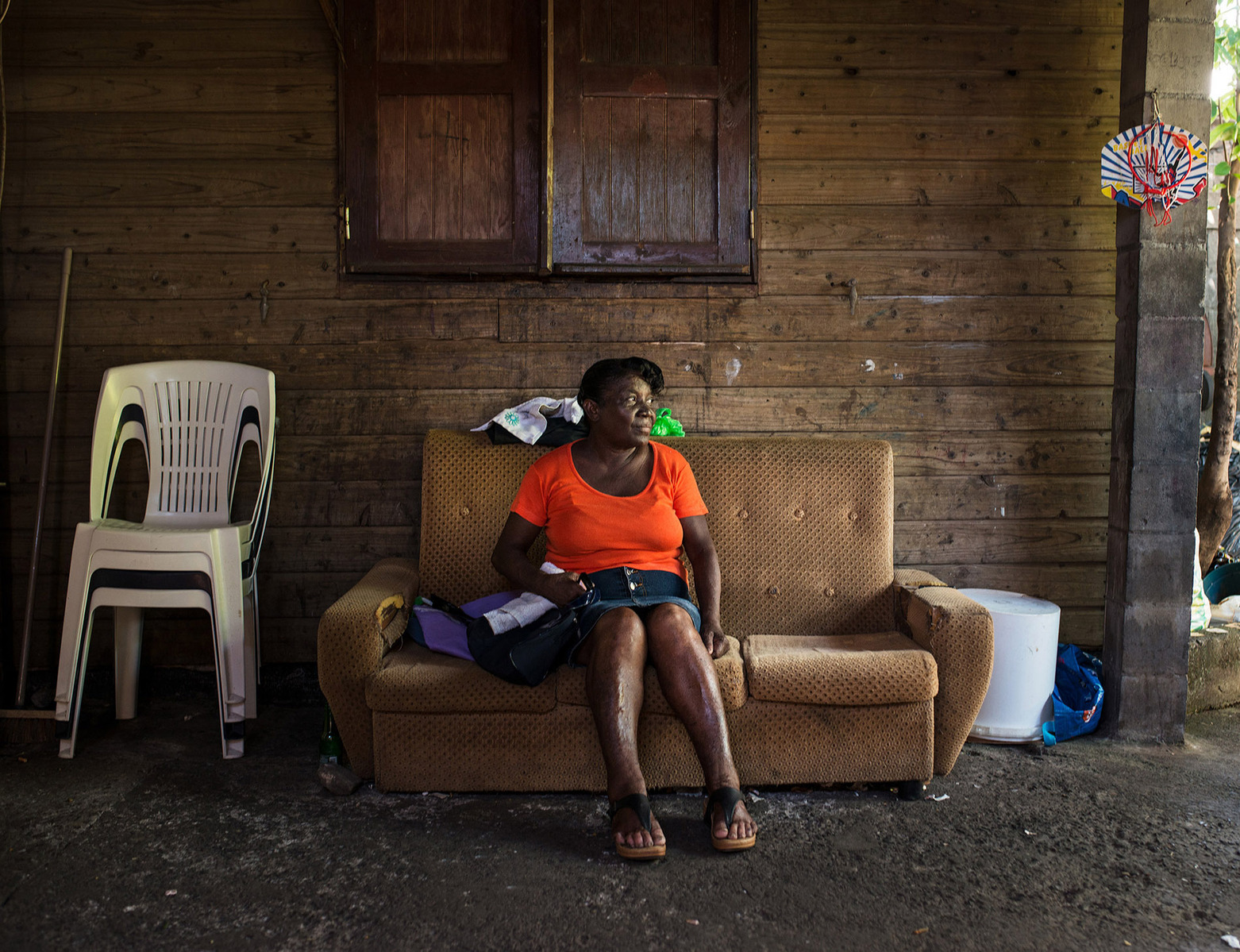 Exhibited in Sète, Festival Images Singulières, 2017

Part of this work published in La France vue d'ici, éd. La Martinière.