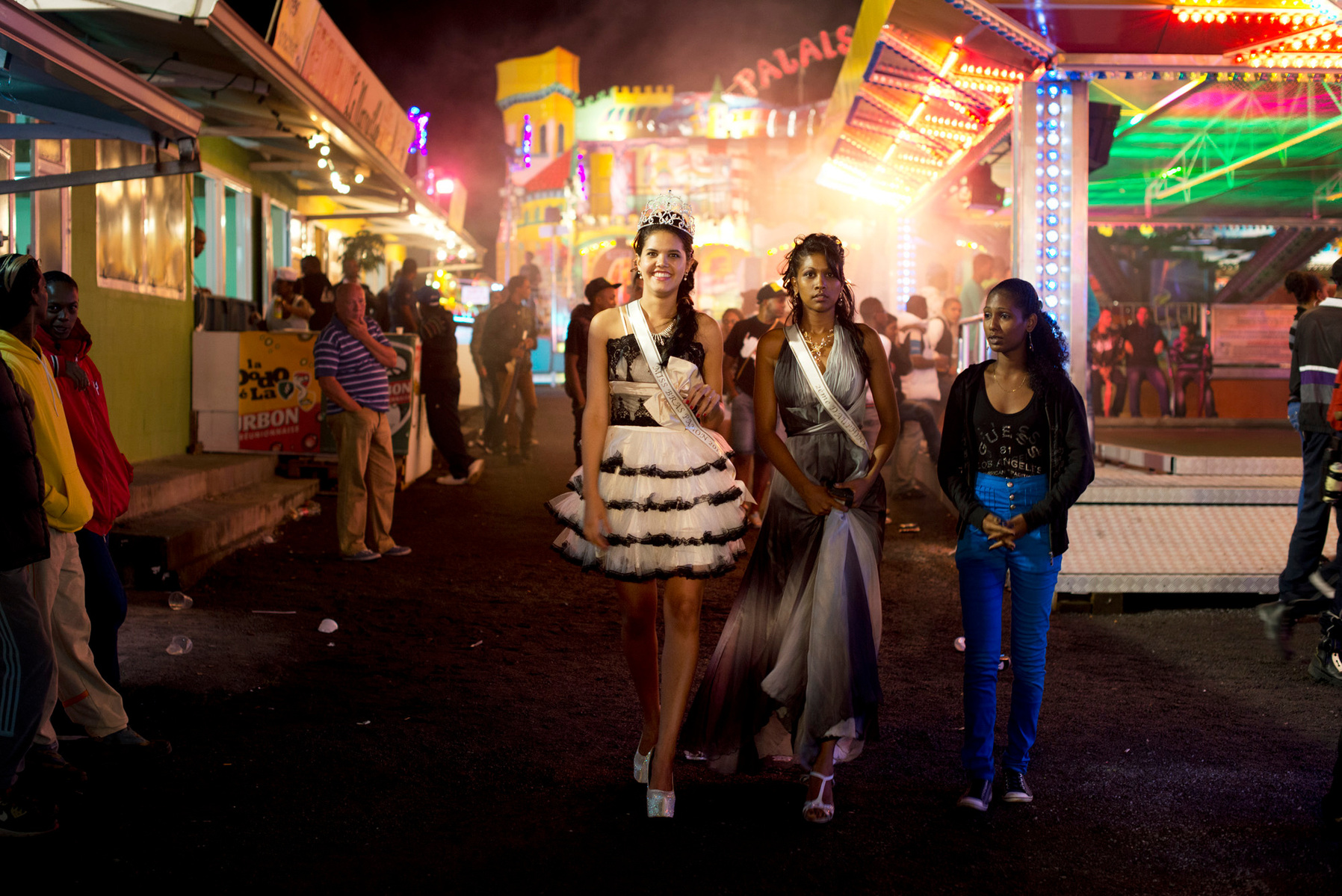 Created in 1957, the Miss Réunion election quickly became a very popular institution on the French island in the Indian Ocean. This beauty contest, held annually, is open to all girls aged 18 to 24 years old. The selection criteria are the same as on the National level. In order to participate candidates must :
be born of a female, of French nationality

measure at least 1.70 m, without heels

be childless

have a clean criminal record

not be tattooed

not be married or widowed

not having posed partially or totally in the nude

Even if it does not guarantee to be selected for the Miss Meeting, hundreds of girls come to dozens of contests organized all over the island each year. In addition to official crowns related to municipalities such as "Miss Saint-Denis" or "Miss Saint-Pierre", candidates also try their luck in more or less serious elections, such as "Miss Bichique" or "Miss of the lenses".
Créée en 1957, l'élection de Miss Réunion est devenue rapidement une insti- tution trés populaire sur l'île française de l'océan indien. Ce concours de beauté, qui a lieu tous les ans, est ouvert à toutes les jeunes filles âgées de 18 à 24 ans. Les critères de sélection sont les mêmes qu'au niveau national. Les candidates doivent, pour pouvoir participer :
- être nées de sexe féminin, de nationalité française
- mesurer au minimum 1,70 m, sans talons
- être sans enfant(s)
- posséder un casier judiciaire vierge
- ne pas être tatouées
- ne pas être mariées ou veuves
- ne pas avoir posé partiellement ou totalement dénudées
Même si cela ne donne pas de garantie d'être sélectionnée pour l'élection de Miss Réunion, des centaines de jeunes filles se présentent aux dizaines de concours organisés sur toute l'île chaque année. En plus des couronnes officielles liées aux communes comme «Miss Saint-Denis» ou «Miss Saint-Pierre», les candidates tentent également leur chance lors d'élections plus ou moins sérieuses, comme «Miss Bichique» ou «Miss des lentilles».