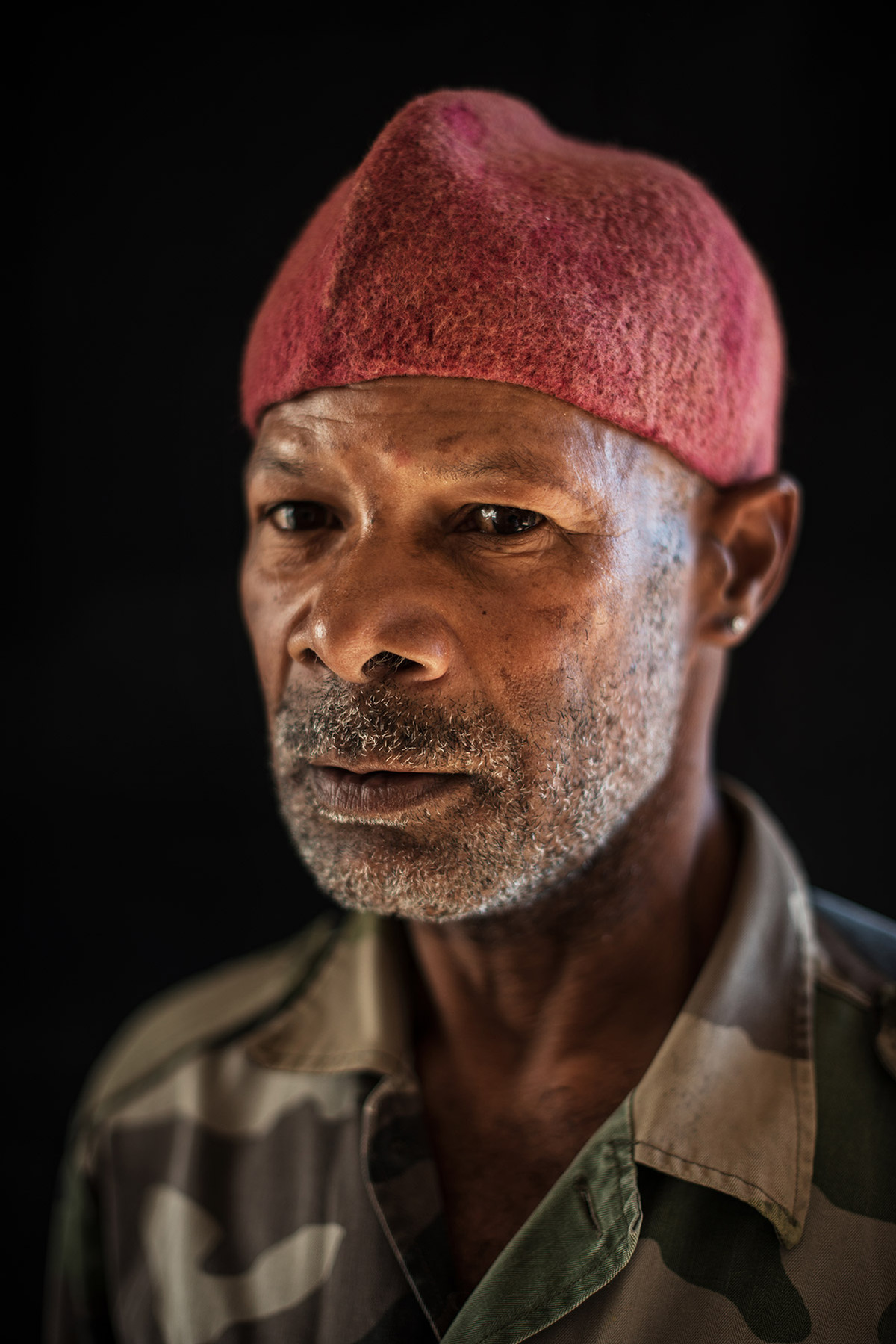 Saint-Denis, Reunion Island, 2019
---
Initiated by Rubis Mécénat (south africa) and La cité des arts (Reunion Island), "the big way" is a collective documentary project. During various residencies, the photographers tried to revive the memory of the first road to run across the city of Saint-Denis from east to west: the rue du Grand Chemin (Long Way Street). This road still exists but is now called rue du Maréchal Leclerc. With the complicity of the inhabitants, they initiated a photographic work which seek to tell the daily life of the neighbourhood through still images, audio recordings and interviews.

---
Initié par la Cité des arts de La Réunion et Rubis Mécénat (afrique du sud), "Le grand chemin" est un projet documentaire collectif. Durant plusieurs temps de résidence, une dizaine de photographes de La Réunion, d'Afrique du sud, de Madagascar et de France se sont relayés pour travailler sur une portion de route historique de La Réunion, qui traverse la ville de Saint-Denis d'est en ouest.
Philippe does not ask himself too many questions. Despite the huge real estate project that is about to start in front of his shop, on the other side of the road, he seems imperturbable face the sad destiny for his shop. Historical monument despite it, the house is still split in two today: on one side groceries, and on the other a bar. From time to time, the border between these two parts becomes blurred, and one feels pleasantly the scent of a time not so distant, where the shop was one of the main businesses of the city. Philippe's clients know each other, and most come every day, visits becoming scarce at the end of the month. We can hear discussions from the opening, at 8am. The boss does not serve coffee. The eyes of the passers-by are sometimes worried or suspicious, towards this fauna of regulars sometimes staggering. They come here often to escape from possible loneliness, or possible boredom. Here we talk about everything, we sometimes shout. Unwittingly, Philippe resists with his shop all the actions, yet energetic, real estate developers and other social landlords who have disfigured the cities, and sanitized all forms of social life. Philippe's clients, whom I photograph during this residency, are also the unwilling resisters of this frantic race for development.
Philippe ne se pose pas trop de questions. Malgré le chantier titanesque qui s'apprête à débuter en face de sa boutique, de l'autre coté de la route, il semble imperturbable face au triste destin tracé pour sa boutique. Monument historique malgré elle, la maison est toujours scindée en deux aujourd'hui : d'un coté épicerie, et de l'autre le bar. De temps à autre, la frontière entre ces deux parties devient floue, et on ressent agréablement les effluves d'un temps pas si lointain, où la boutique était un des principaux commerces de la ville. Les clients de Philippe se connaissent tous, et la plupart y viennent chaque jour, les visites se raréfiant en fin de mois. On peut y entendre des discussions dès l'ouverture, à 8h. Le patron ne sert pourtant pas de café. Les yeux des passants sont parfois inquiets ou méfiants, envers cette faune d'habitués parfois titubants. Eux viennent ici souvent pour échapper à une possible solitude, ou un éventuel ennui. Ici on cause de tout, on crie parfois. Sans le vouloir, Philippe résiste avec sa boutique à toutes les actions, pourtant énergiques, des promoteurs immobiliers et autres bailleurs sociaux qui ont défiguré les villes, et aseptisé toute forme de vie sociale. Les clients de chez Philippe, que je photographie pendant cette résidence, sont eux aussi, les résistants involontaires à cette course effrénée au développement.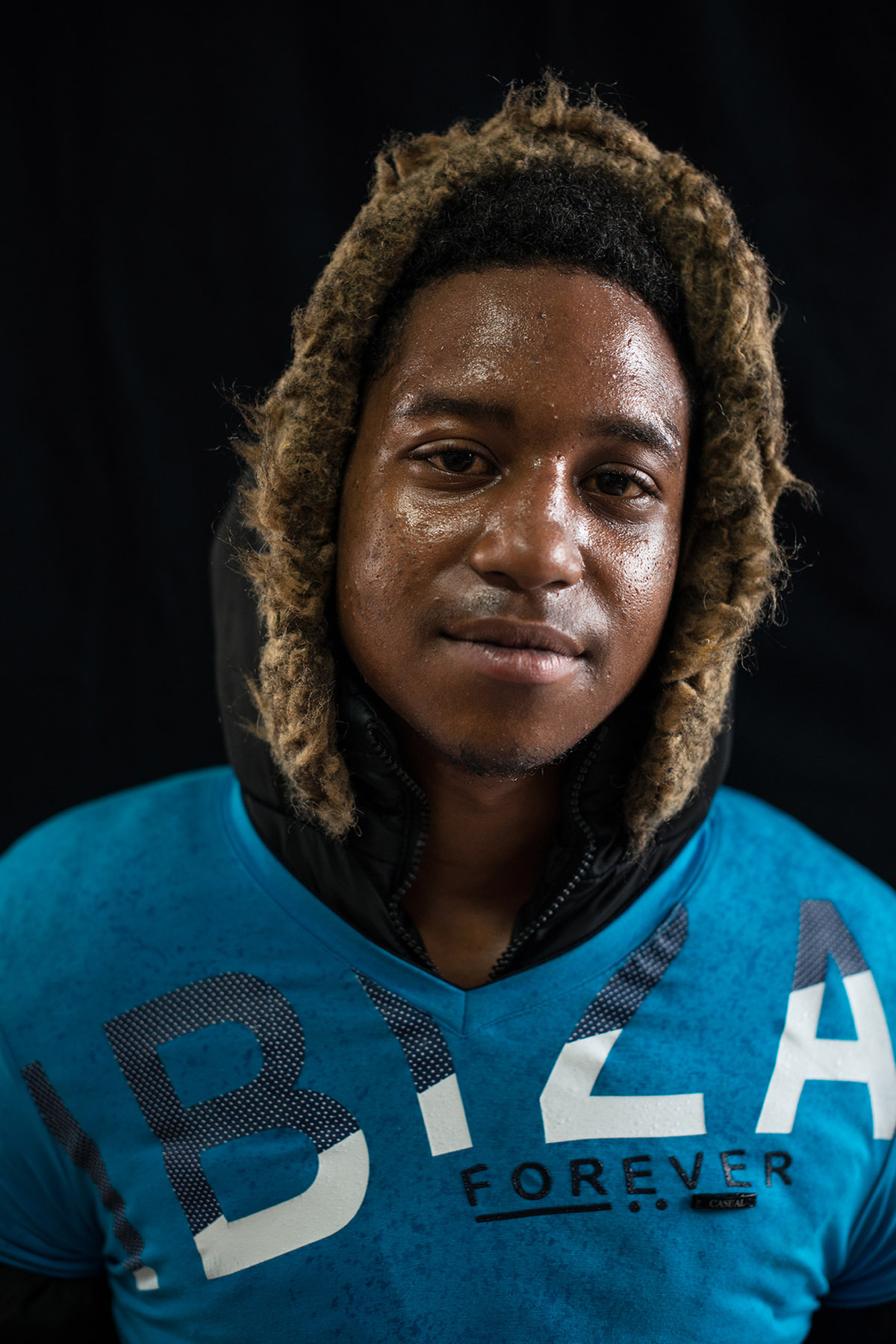 Vues de l'exposition à la Cité des Arts de Saint-Denis, en mai 2019.
---
Part of the exhibition in La cité des arts, Saint-Denis de La Réunion, may 2019.